BalancePro
Hormone Therapy - BalancePro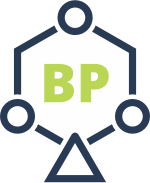 Over 15 years of integrative medical care.
Over 100,000 men and women served.
One Price, Everything Included.
Empowered Living with Bioidentical Hormone Replacement Therapy
Hormone imbalance can have a profound and disruptive effect on daily life—from a loss of libido to memory issues to sleep problems. In the long term, it can weaken your muscles, bones, and cardiovascular health.
BalancePro HRT can help restore hormone levels easily. Bioidentical hormone replacement therapy (BHRT) targets imbalances with specially formulated testosterone, estrogen, and/or progesterone. Through personalized treatments, you may soon feel like yourself again.
TELEHEALTH CONSULTATIONS
Stay in touch with your hormone health specialist through virtual in-home visits
AT-HOME HORMONE TESTING
Convenient laboratory testing simplifies the diagnostic process
CUSTOMIZED HRT TREATMENT
Bioidentical hormone replacement therapy is custom-compounded for you
The program makes it simple to achieve balance and the improve quality of life for both men and women by aiming to:
Mitigate low testosterone
Help to reduce fatigue/increase energy
Help fight accelerated aging